"First Time DevMeet"
A Group Photo I taken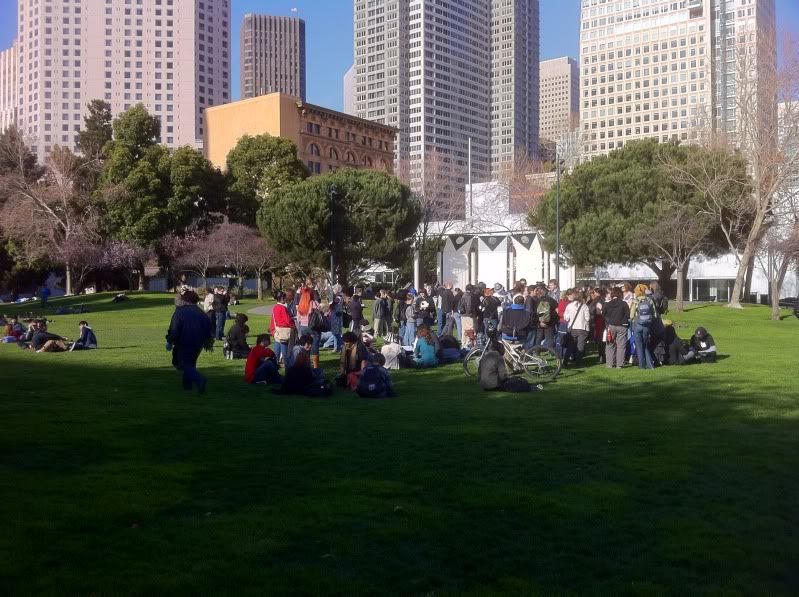 I also saw a Ginta Toramizu (Marchen Awakens Romance) Cosplay at the DevMeet, messed up that picture though, darn.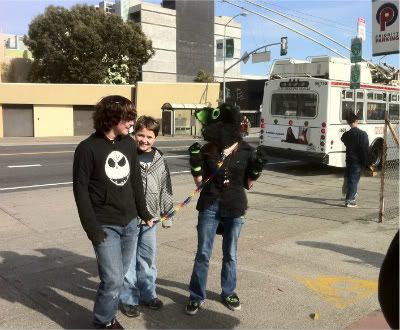 No words can describe this other than "lmao"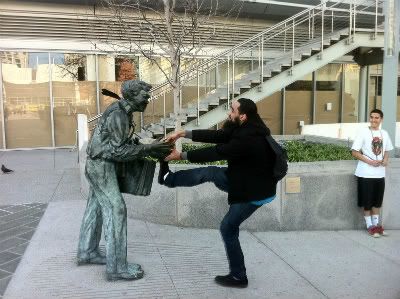 Definitely should have posted this waaaaaaay sooner... But... Uh... I kinda couldn't move for the past few days (public transportation, draining... so very draining) but better late than never!
So Sat, Feb 18 happened to have been the San Francisco DevMeet, and... The oh so evil day I call my birthday. Of course... I had the choice between braving Public Transportation, or staying at home and receiving at least 3-5 calls of one of my relatives singing "Happy Birthday"
... Obviously I chosen DevMeet, and ran out the door.
The Meet-Up was awesome! Got to meet allot of cool Deviant Members. We hung out, talked about allot of stuff, and pulled a high-school yearbook, and sketched in each other's Sketchbooks. Even at WonderCon and ApeCon, I don't often talk to other artist (aside from those who are selling) so this was a great experience. Definitely worth having to ice my leg for a week.
Some of the Cool Cats (yeah, I said it, bow before my cheesiness!) I ran into at the Deviant Meet:






And that's really just naming a few!
"The Curse Lives"
Kinda wished it ended on a high note... But... Well... As I mentioned, it was also my Birthday, and... My Birthday always has... Issues... Something bad, usually happens (like I said, CURSED!) The aches and pains traveling to and from SF is nothing really new, so I can't really count that. So what was it this time?
...
.....
CLOWN!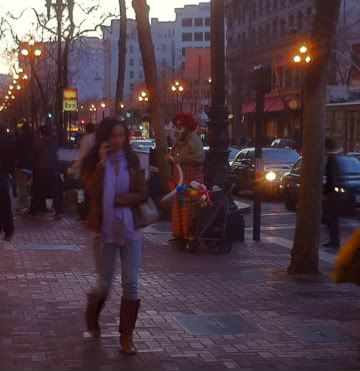 Yeah... I don't like 'em. They creep me out. Didn't exactly help the clown was at the street crossing I needed to cross to get to my BART train, helped even less the light refused to turn for FIVE MINUTES!
Obviously, I didn't sleep that night.
"Random Thoughts"
I found ALLOT of old drawings of mine that I am now kicking myself hard for never finishing... Really good stuff. Seriously, search around your place for old art you never finished, you'd be really shocked in what you find.
I'm wondering if anybody thought about doing a few comic strips on their trip to and from SF DevMeet? I'm thinking about doing one or two for fun.
Had to stand the whole way back to North Concord / Martinez on my way back from DevMeet... Seriously BART, have you not yet learned?! 10 cars every 15-20 minutes IS NOT ENOUGH.
Would it be in bad taste to start a KickStarter fund to fund my art supplies, and in retun for donation, you get my "ever lasting gratitude"? It would, wouldn't it...? Darn...
CM Punk vs Chris Brown in a Twitter war... Suffice to say... CM Punk won first twitter comment in.
#TeamCultofPersonality
>
#TeamBreezy
by a thousand.
One last Random Thought:
WHY THE HECK DO WE USE
#Team
?! It's Twilight's fault, isn't it? CURSE YOU AND YOUR SPARKLING VAMPIRES!